MTES is a software program designed to allow business leaders to better understand their processes by charting business data in a statistical manner. For example examine the data below in a typical EXCEL worksheet. Not so easy to see what is going to happen in the future.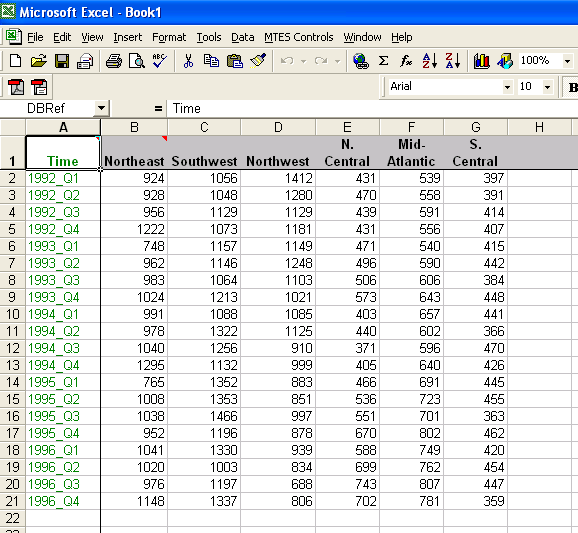 Now look at the same business data displayed in a Business Process Chart in MTES. What a difference.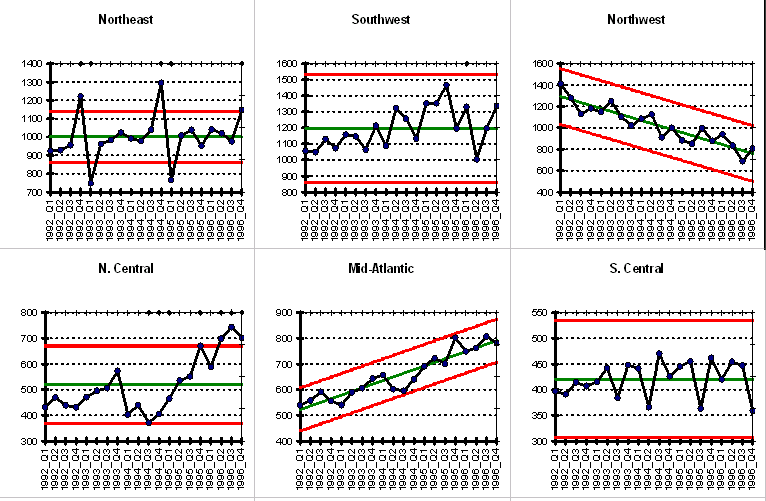 For download instructions of prerelease please goto the download page.

Looking for Six Sigma or 6 Sigma?
.